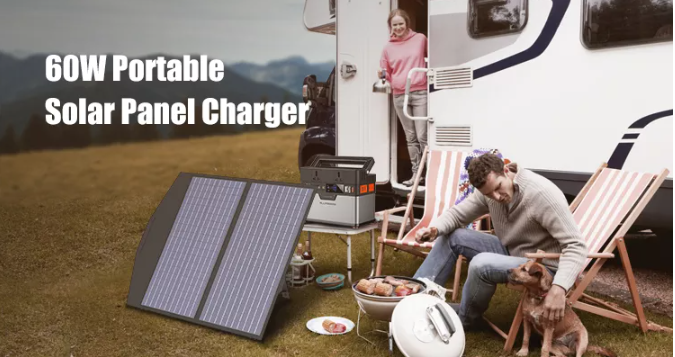 Polycrystalline 60W Solar Module for Solar Station
Allpowers 18V60W solar charger is made of Polycrystalline solar panels. Which is kind of higher efficiency solar panels, the efficiency is up to 17%-19%, it is higher than conventional solar panel on the market. It means you can get more power than others if you use Allpowers' solar charger under the same sunlight.

* Deliver the fastest charge
It can automatically adjust the current and voltage to achieve maximum power, delivering its fastest possible current.

* Portable and lightweight design

Compact size design for portability, with the free top quality metal hook, you may just hang it on your bag when outdoors. Folding down into an small package and weighing in at less than a pound, it is very convenient for outdoors activities.

* Travel Ready
Although it can not be used in raining days due to the lack of sun, the solar charger is water resistant and rugged enough to withstand most environment conditions in the wild.