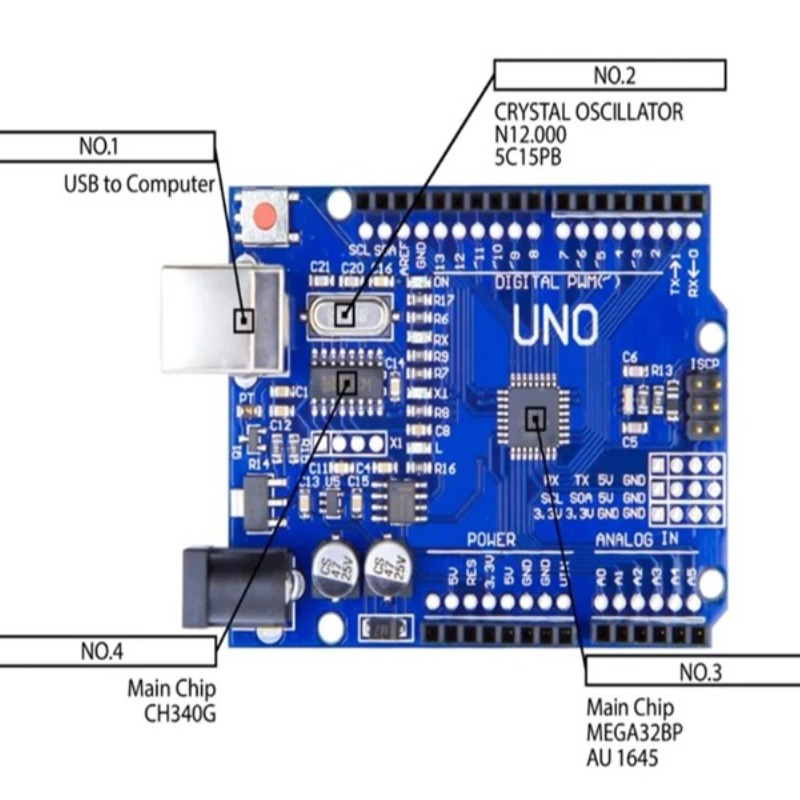 The main features are:
1. Replace the original ATMEGA328P-PU with a QFP package ATMEGA328P-AU while keeping the main control unchanged
2. Replaced the USB chip to solve the problem that the driver cannot be installed on the pirated win7 and win8 system.
3. Replaced the USB interface with a micro interface, so everyone can easily download the mobile phone charging cable and save costs.
4. The added pin header plug-in adds convenience to friends who like pin headers
Hereby affirm:
This version is optimized on the original version. It is mainly designed for foreign customers who have high requirements for product quality and functions. It is not only compatible with the original version, but also convenient for everyone to use.
Advantages: 1. Solve the incompatibility and instability of traditional UNO boards on win7 and win8 systems.
2. The pin header socket is added, which is convenient for everyone to use Dupont line.
3. Replacing 16u2, the cost is reduced by half, and consumers get greater benefits
Instructions:
1. Download the IDE of Aarduino
Download address: http://arduino.cc/en/Main/Software (copy and open)
2. Download the USB chip driver
Download address: http://pan.baidu.com/s/1dDzXOcx
3. Plug in the UNO development board, the driver will be installed automatically
4. Select the board UNO in the die
5. Select the COM port, this can be queried in my computer, just the port in your uno development board
6. It is better to choose first, the routine program that comes with arduino, burn it in