micro:bit v2
The micro:bit v2 introduces a microphone, speaker, and capacitive touch input on the board's logo. The new blocks designed for the micro:bit v2 will not work with the micro:bit v1.
How to recognize the micro:bit v2?
The first thing to know is whether you have a micro:bit v1 or micro:bit v2 at hand. You can recognize the v2 boards visually with these differences…
notches in the bottom edge connector
gold plated logo on the front, instead of a colored one
tiny hole near the top right of the screen for the microphone LED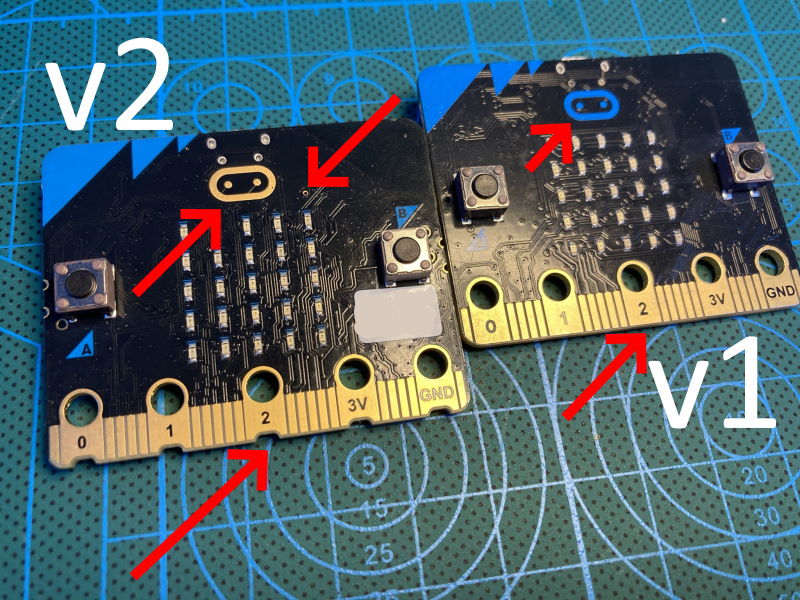 red power LED next to the USB connect
large black microphone component centrally located in the back and rotated by 45 degrees
slanted radio antenna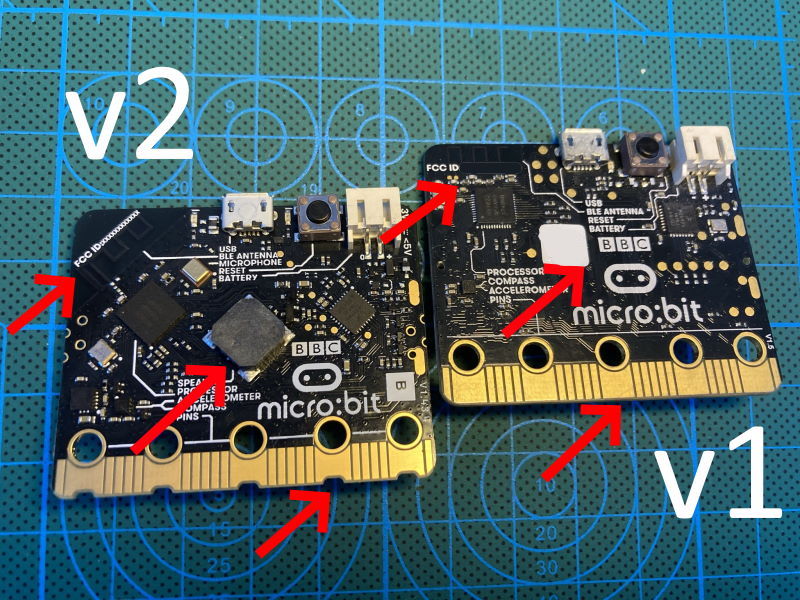 v2 simulator
If your program uses any of the micro:bit v2 specific blocks, the simulator will automatically change to a micro:bit v2 with notches in the connector and a gold plated logo. You will also see a "v2" symbol on the lower right of the board.